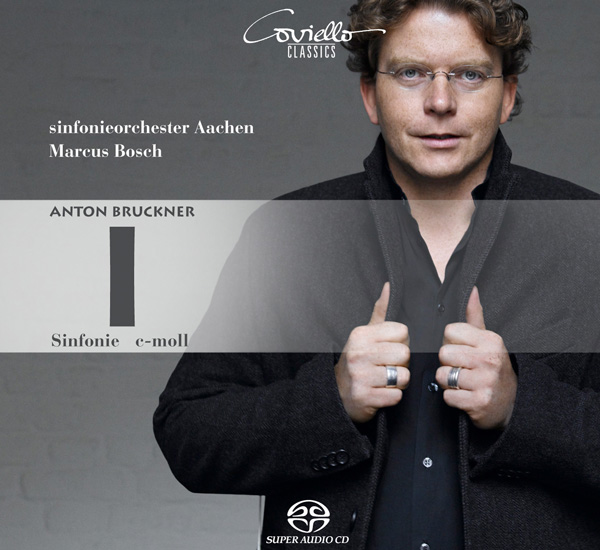 Anton Bruckner
Symphony No. 1 in C minor
(Linz Original Version 1866)
Towards the end of the path, we turn our attention to the beginning: Marcus Bosch and the Aachen Symphony Orchestra present their first symphony on the final stretch of their internationally acclaimed Bruckner cycle. An initial spark for a very own symphonic cosmos. In the original version of 1868, the original character of the first act is unadulterated: Less religious pathos, but more rhythmic energy and ingenuity than in the later works show a Bruckner, who is already unmistakably Bruckner, but surprised with unexpected liveliness. That suits the gripping style of Marcus Bosch and his Aacheners.
Anton Bruckner (1824-1896)
Symphony No. 1 in C minor (Linz Original Version 1866)
1.
I
Allegro
12:48
2.
II
Adagio
11:56
3.
III
Scherzo. Schnell – Trio. Langsamer – Scherzo
7:55
4.
IV
Finale. Bewegt, feurig
14:27
Total time:
47:07